Fueling Performance and Potential Using Talent Analytics



Date of event: 3-26-2019
Time of event: 12:00 noon
Location of event: Post & Schell, P.C., Four Penn Center, 1600 John F. Kennedy Blvd., Philadelphia, PA 19103



Fueling Performance and Potential Using Talent Analytics

One of the biggest stumbling blocks to improving the ROI of our business development efforts is moving from plan to execution. Join us for an interactive discussion around how talent analytics are being used inside law firms to help identify and prioritize strategic initiatives based on the natural capacities and motivations of your partnership.

Debra Baker, Managing Director of GrowthPlay, will share findings on how to leverage data to:
Uncover the natural business development strengths of attorneys to improve the results of coaching and training efforts.
Use business development role profiles to map the right people to the right roles for key initiatives.
Understand your team/firm Growth DNA by using data to better understand and define your firm's culture.
Our speaker:
Debra Baker, Managing Director, GrowthPlay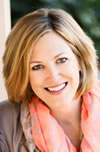 Debra Baker is a journalist turned lawyer focused on helping law firms grow revenue and deepen client relationships in a profession undergoing dramatic change. With 25 years of experience working in the legal market, she focuses her efforts on enabling lawyers to develop and implement strategic growth plans and adapt to the dynamics of the Innovation Economy. The goal:  to build better law businesses; better understand and respond to client needs; and make the practice of law more enjoyable and fulfilling.
Prior to her current role, Debra founded Law Leaders Lab, which was acquired by GrowthPlay. Debra oversees the Professional Services Team's Strategic Growth & Innovation Initiatives. Her past experience includes working as an in-house business development senior director for an AmLaw 100 firm, head of product marketing for a legal technology company, and as a senior writer for the ABA Journal, where she received numerous awards for her coverage of issues related to law practice management, women in the law, and business ethics. She is licensed to practice law in Illinois and is based in San Diego.
Debra serves on the board of directors for the Northwestern Law School Center for Practice Engagement & Innovation and is a frequent speaker on the topic of law innovation and growth effectiveness. She has a certificate from IDEO in Insights in Innovation and is currently working on an IDEO certification around Leading for Creativity.